We are thrilled to have RV-A-GOGO named one of the "Best 100 RV Blogs on the Planet" by Feedspot.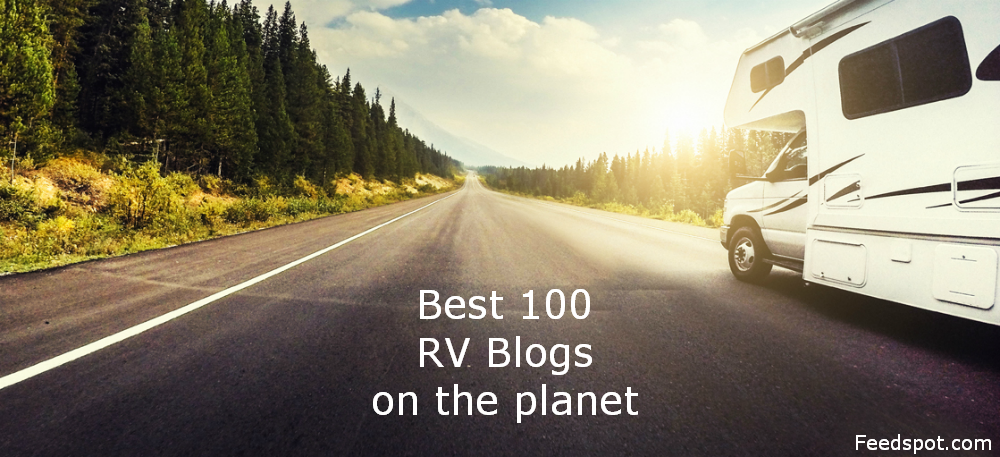 When I started writing the blog six years ago it was done so as a means for friends and family to keep up with us as we left the normalcy of jobs and a sticks and bricks house to embrace living full-time on the road. Not surprisingly, the blog has morphed into much more becoming a means for us to share information with those interested in travel destinations, life on the road, campgrounds, food, museums, and various RV lifestyle topics. Thanks to all who have read the blog over the years and the many that we met in person.
The list of bloggers in the RV realm is huge and there are so many great blogs not included on this list. Thanks to the countless bloggers for their sharing their valuable information on-line.
Before even buying an RV we learned a lot by reading blogs and doing our on-line research. We learned how to set up and break down at a campsite, what annual costs could be, how-to on RV maintenance, which state to chose for a domicile, how to get our mail and so many other things.

Without that, we would still be newbies after six years.

And, the reason we share our experiences with others. Blogging comes in cycles for me – sometimes there is lots to say and other times (as in the case of the last year) not so much. Some of that is due to us staying in places longer and ones that we have been to and shared in the past. As we travel south heading for Florida, I am feeling inspired so stay tuned.
Thanks for reading and being part of our adventure…we're glad to have you along.